A few years ago Google's chief economist Hal Varian explained that scale is over-rated:
We're very skeptical about the scale argument, as you might expect. There's a lot of aspects to this subject that are not very well understood.
…
So in all of this stuff, the scale arguments are pretty bogus in our view because it's not the quantity or quality of the ingredients that make a difference, it's the recipes. We think we're where we are today because we've got better recipes and we have better recipes because we spent 10 years working on search improving the performance of the algorithm.
Wednesday Google's chief scientist Peter Norvig shared his view:
We don't have better algorithms than anyone else. We just have more data.
And this is why you see so many hucksters hyping trash, committing fraud, scamming users, cutting corners, and working legal loopholes at launch time to try to grow marketshare *at any cost*
Build the scale and you have the cashflow and feedback mechanisms in place to test viral marketing strategies, improve conversion rates, increase real (and perceived) relevancy, and lock in users.
"In a July 19, 2005 e-mail to YouTube co-founders Chad Hurley and Jawed Karim, YouTube co-founder Steve Chen wrote: 'jawed, please stop putting stolen videos on the site. We're going to have a tough time defending the fact that we're not liable for the copyrighted material on the site because we didn't put it up when one of the co-founders is blatantly stealing content from other sites and trying to get everyone to see it.'"
…
"Our dirty little secret… is that we actually just want to sell out quickly," said Karim at one point. In an e-mail, Chen talked about "concentrat[ing] all of our efforts in building up our numbers as aggressively as we can through whatever tactics, however evil." – Ars Technica
Welcome to the exciting world of innovation in online media!
Without brand you have nothing.
With brand even a wounded duck full of unauthorized scraped content like YouTube or Mahalo somehow manages flight, at least for a while. Then you only need to find someone dumb enough to buy the growth story and purchase the bag of smoke before the fire emerges.
Of course people don't have to cut corners, lie, cheat, and steal to build a real business. Those are the strategies employed by people trying to sell value where none exists. You can do just fine by dominating a small niche THEN leveraging data to grow. It is not sexy. You probably can't hype it to the media. It might not lead to an 8 or 9 figure payday. But then you won't have to describe your strategy as "whatever tactics, however evil."
When Transparency is Valuable
If you are selling a site which you just want to get rid of and lack passion for then there is nothing wrong with being fairly transparent and shopping it for the maximum amount you can get at an auction or such. And if you have high growth and contact an investment banker to get a bidding war going then limited transparency can help then. But if you have a high growth site in a high growth field and there is only one company trying to buy your site then transparency is the opposite of leverage. It can only work against you.
Scam Website Purchase Offers: How They Work
Over the last couple days a company made a pretty fair offer for one of our websites. He did so knowing that I wasn't going to give up our analytics data UNTIL the cash was in my bank account, and that he could infer a lot of the data from the search results. This was like the 5th time they tried buying the website and these points were made to them on every attempt.
The guy said "if that sounds good to you I will get a Letter of Intent over to you." I said sure, and in return they were like "ok now we need access to all your stats for our due diligence document to fill out the LOI."
And that is a big pain point / problem.
WHY?
Data is Valuable
Data is valuable. Anyone who has the money to buy one of your best websites and has people scouring the web trying to make such deals probably has other sites in the same vertical. It is a near certainty. If you give all your data to someone *in an attempt to sell* what you may end up with is a weaker site and no buyer.
And if you know they already have other sites in the same space, well then you just shorted your own company's stock in exchange for nothing but a clown outfit.
Why buy the cow when you can get the milk for free?
The people who ask you to give up all your business data, and want exclusivity on a deal while they mull it over and debate it and re-price it, while pillaging your analytics data are actually telling you "we think you are an ignorant jackass and lack respect for you."
The sequence goes like: hello how about I buy that from you for $xx. Sound good? Here now give me all your data and I will give you a shady low ball offer of $y and then go buy a similar site from a more ignorant seller. We only buy at far below market rates! Don't worry. We *WILL* use your data against you!
If they make and offer they make an offer. If they want to steal you data they want to steal you data. But if they already make an offer based on their observations there is no need to grab all the data to reposition the offer – in short it is a scam.
Business Reciprocity 101
A slimy business person doesn't trust other people because they think everyone else is just as slimy as they are. So here is the test to use on such offers: tell them "sure you can have all my analytics data right after you give me all of their analytics data." If they say you are being unreasonable then tell them to look in the mirror.
We have made quick page title change suggestions on a client website that have literally immediately brought in millions of Dollars for their business (and as consultants we only got crumbs for the value add), BUT if you have a competitor who is considering buying your site they can look for the areas where you are strong that they missed and simply clone them. If their domain is far more authoritative they just took a chunk of your traffic. And you gave it to them – free of charge.
We have had competitors clone some of our strategy in some areas, but on numerous occasions they have picked the wrong keyword variations or the wrong modifiers. If you just give them the data for free there is no guesswork. They WILL use their capital to steamroll over you.
Why NDA Contracts Are Garbage
Sure some such companies claim to be professional and that their NDA has some value. But does it? Do you actually have the capital sitting around to do a legal battle with a billion Dollar company with more in-house lawyers than you have total staff? What kind of ROI would such litigation earn IF you won it? What are the odds of you winning? Can you actually prove how the used your data? How much time, effort, and stress would go into such a battle?
Why Do People Purchase Websites?
If people are coming you to buy your site they are coming to you for a reason. There is some strategic value, or some level of synergy to where they feel they can add value to your position. As an example, a big company like Yahoo! or eBay or Amazon.com or Google or BankRate or Monster.com or WebMD could…
use a purchase as a public relations opportunity to make the purchased website stronger
integrate it into their network to own more of the market and have better control over pricing
cross promote it on their network
cross promote other options in their network to that site's audience
use it as a wedge to influence markets in way they don't want connected with their core brand
expand their market breadth without diluting their brand
etc etc etc
The point being very few people buy a business based on thinking they can/will keep it exactly the same. Rarely do you buy a raw domain name based on its earnings…you buy it based on the potential for what you can develop on it, and the growth + opportunity you see in that market.
Is there risk in the growth? Absolutely. What successful investor hasn't lost money? But that risk is discounted in the price of the site…after all, the future market growth and site growth are not passed onto the seller after the site has already been sold.
Have I lost money on some website purchases? Absolutely, but on average we have come out ahead. You don't need perfect data to make a purchase so long as you have some good ideas on how to add value. You can have a few duds and come out ok so long as you have some winners and ride the winners hard.
What Data Discounts: It is Backwards Looking
Any attempt to get the exact earnings AND all the keyword data for a website for free is simply exploitative. It gives the buyer leverage while placing the seller in a vulnerable situation. It moves the purchase away from strategic value to some b/s multiples of earnings which rarely accounts for *why* the purchase is being made.
Is it a defensive purchase? Is it a purchase where there is an instant synergy and strategic value add? Do they have more data than you and do they see strong market growth in the near future?
Strategic purchases like YouTube don't sell for over a Billion dollars based on a backward multiple of earnings. When companies buy important websites they don't insult the owner with a 1, 2, 3, 4, or 5 year multiple. The S&P 500 has historically traded around a 15 or 16 multiple, so even a 6, 7, 8, 9, or 10 year multiple is not great if you have some strong strategies to increase organic search traffic, build new revenue streams, and improve conversion rates.
If a company trading at a 30x P/E multiple offers to buy your site for an 6x multiple, then they get a higher revenue cut due to their market position suddenly they have purchased your website for something like a 3x multiple… about 1/10th of what the market is valuing their enterprise at.
If they hold back some of the payout for a year then they are paying for a portion of the site out of future earnings, and the real multiple being paid is even less – maybe only 2!!!!
This quote from maximillianos at WMW explains why the give us all your data and we will give you some crappy multiple approach sucks for the prospective seller:
I opted to keep the site and put it on auto-pilot. That was about 9 years ago. Today the site makes more money in a month than what I almost sold it for back then. So maybe the sale falling through is not a bad thing.
In the search game increasing your rank by a few positions can cause a sharp increase in traffic.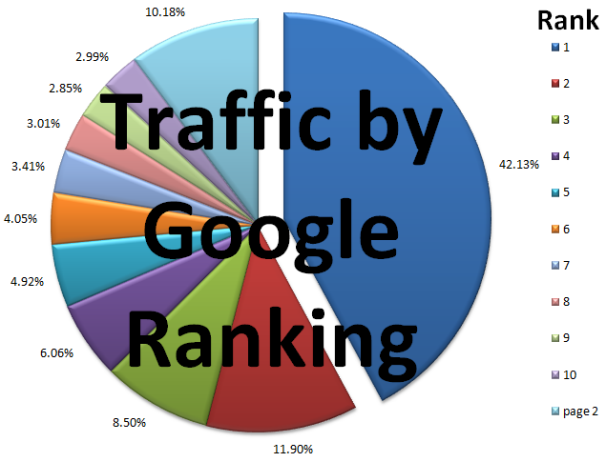 Who wants to sell a site that is growing 100% every few months for some *stupid* multiple of backwards earnings? They would have to be an idiot. Certainly the public companies with a 30x P/E ratio are not trading at a 30x multiple because investors are looking backwards.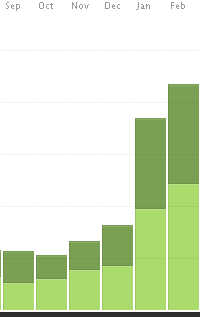 When you sell a site you must assume that they have more market data than you do. And they probably have more capital. Give them all your site specific data and you just diminish the value of your property while leaving you with no leverage.
Learning From Past Mistakes
But lots of people are stupid enough to give up the data. In the past I was one of them. A person who I mistook as a friend in our industry named a price for a partnership on one project, got as much data as he could, and then pulled out of the deal *at the price he named*!!! They claimed they lacked liquid capital, but at the same time they went on to make offers for other sites we owned (without knowing who owned them). Without even naming who the person was and only stating the above, in our forums another member guessed who it was *because the scumbag had done the exact same thing to him*
The guy was also snooping around one of my friend's sites a few years back. And so that guy asked a friend of the snooper if the snooper was legit, and the response was "we are friends, but don't trust that guy." Too bad I didn't hear that until after the guy screwed me over. But hopefully this post helps prevent you from getting screwed by fake investors and shady parties not actually interested in your properties.
Do They Eat Their Own Dog Food?
If someone tries to tell you that looting your data is part of their due diligence or purchase process send them a link to this post & tell them Aaron says hi.
Ask them how they disagree with it. And if they don't disagree with anything in this post, then tell them to give you all their business data. Fair is fair.
And if they won't share their business information with you then tell them to do the right thing…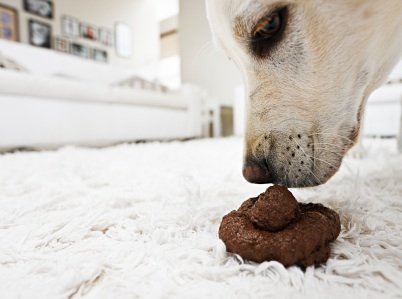 Update
I am sick of seeing these companies take advantage of webmasters. And it appears the problem is far worse than I anticipated. Since publishing this post we have already received some emails asking for suggestions about selling sites without handing over all of their analytics data. If you want to ping us just email seobook@gmail.com, and we will see if & how we can help out.
There's encouraging news for Google in the Android vs. iPhone war.  A company that's delivered more than one billion applications, games, ringtones, videos, and wallpapers to mobile users claims Android has topped the iPhone in terms of user concentration in eight states.
As the map below shows, these eight states are Arizona, Maryland, Montana, Nebraska, New Mexico, North Dakota, South Dakota, and Wyoming.  Then another five states are considered swing states, leaving the last 37 under Apple's control.
Obviously, these findings don't represent a true victory for Google even if they're absolute facts.  The states associated with Android aren't all chockfull of people, and eight to 37 isn't a good ratio.  Apple fans are sure to point out that Myxer is relatively new to the stats game, as well.
Still, the data indicates that Android's gained a lot of ground within a certain sample group, and that it's done so at a more than reasonable pace.  What's more, Myxer's promised to update the map every quarter, meaning we'll get a better idea of how things are trending as time goes by.
According to Myxer, "A total of one million unique users from both the Android and iPhone operating systems were used to make this comparison."
Going online in many countries, including developed ones is far from universal according to a new report by the World Internet Project (WIP).
The report was carried out by the Center for the Digital Future at the USC Annenberg School for Communication & Journalism, it found only half of the 10 reporting countries had more than a majority of Internet users.
Both developed and less-developed countries reported relatively low percentages of Internet users, including Mexico (32 percent), Portugal (37%), Cyprus and Colombia (45%), Czech Republic (51%), and Chile (55%).
Only three countries and regions report more than 60 percent of respondents as Internet users: Macao (61%), the United States (78%) and Sweden (80%).
"These findings reinforce that the Internet is not yet part of life for hundreds of millions of people around the globe — even in technologically advanced countries," said Jeffrey I. Cole, director of the Center for the Digital Future, which created and manages the World Internet Project.
"And we are seeing large numbers of non-users even in countries with high levels of education and employment, long histories of Internet use, and high percentages of broadband installation."
The report found notable differences between men and women and their use of online technology. In six of the WIP countries, eight percent or more men than women use the Internet (Chile, Colombia, Cyprus, Italy, Macao, Mexico). The gender gap is the largest in Mexico (16% more men than women are Internet users) and Colombia (15% more men than women.
In four of the WIP countries, the gap in Internet use between men and women is four percent or less, with the Czech Republic, Portugal, Sweden, and the United States reporting only slightly higher percentages of men than women as users.
"Countries that reported an average of five or more years of Internet use found key disparities in access to online technology," said Cole.
"For example, many countries have a long way to go to increase Internet equality among men and women."
The Pew Internet & American Life Project and the Internet Center at Elon University teamed up to survey 895 experts about the future of the Internet and its affect on human intelligence.
"Three out of four experts said our use of the Internet enhances and augments human intelligence, and two-thirds said use of the Internet has improved reading, writing and rendering of knowledge," said Janna Anderson, study co-author and director of the Imagining the Internet Center.
"There are still many people, however, who are critics of the impact of Google, Wikipedia and other online tools."
Two-thirds of those surveyed said reading and writing skills and the rendering of knowledge will be improved by 2020 due to the influence of the Internet.
Eighty percent of the experts agreed that "hot gadgets and applications that will capture the imagination of users in 2020 will often come 'out of the blue."'
The experts were fairly divided on whether anonymous online activity will exist in 2020, with nearly 40 percent predicting that anonymous Internet users will have their access sharply decreased.
"The privacy and civil liberties battles over the next decade will increasingly focus on the growing demands for identity credentials," said Marc Rotenberg, executive director of the Electronic Privacy Information Center.
"New systems for authentication will bring new problems, as more identity information will create new opportunities for criminals."
On the issue of an open Internet in the future, nearly two-thirds said the Internet will remain as its founder envisioned.
More than a third chose to agree with the statement "the Internet will mostly become a technology where intermediary institutions that control the architecture and content will be successful in gaining the right to manage information and the method by which people access it."