Google Changed "Sponsored Links" to "Ads"
Last week, Google started using a new description in the ad frame that the text ads appears in it's search results. Instead of the usual long-standing "sponsored links" disclaimer, they have just use the word "ads" rather.
Here is a screen shot showing the change. See the little word "Ads" above the ad?
Normally, "Sponsored links" should appear there, below is a screen shot of the previous:
A few things we observe here:
1) This might symbolize a shift in Google going beyond "text links" in the ad frame. Google had been experimenting with many ad formats in this area, such as product ads, map ads, image ads and even tested video and other interactive ad units in this area before. Labeling this ad frame as a " sponsored link" might be too limiting.
2) There might be a change in user behaviour towards the text ads. Through our course of work, we had meet some clients who did not even realised that "sponsored links" are actually paid advertisements. And they had been clicking on them regardless. Having the word "Ads" obviously shown now, less-savvy users may start to think twice about clicking on to them, well knowing they are advertisements with vested interest.
3) This may lead to users becoming more "ad-blind" when using Google. Having said "ad-blindness" do occur across all forms of media, be it TV, newspaper, magazine, online banners, etc, it may become worst on Google now.
How can it affect SEO and PPC(SEM)?
For SEO, with users starting to be more aware of the presence of advertisements, they would rather click on the natural/organic results. This means that it is ever more important to make your site more relevant to the search results by doing proper On-page SEO work on your site.
For PPC, marketers have to be more meticulous in constantly making sure that their text ads are well related to the keyword. With the text ads closely related to the user's search, there would still be a fair chance for them to click on your text ads. Marketers must do more optimisation on their ad copies, A / B test the ads with more variations or even the dynamic keyword function which are already existing methodologies we are using at AdVantage SEO.
If the above sounds complicated and difficult to apprehend, do not worry. We are the experts, so that you do not have to be one. Contact us at +65 9450 0295 / +65 6640 9987 or email info@advantageseo.net and we would provide you with a solution!
Google Place Search
Is ranking well for local search results important to your business? If yes, read on.
This week Google introduced Place Search, a new kind of search result that organizes the  information around local places. Whether you're looking for a restaurant, dry clean or tuition centre, you'll find what you're looking for more quickly and easily.
They had clustered search results around specific locations so you can make comparisons and choose the best sites. Many a times, the address and telephone number maybe listed, which allows you to quickly pick up your phone to make the enquiry. You should already be seeing place results automatically for many local searches. If you don't see Place Search results at first, you can always click Places in the left-hand panel of the results page.
Place Search had been around for awhile on beta. Now they had moved the Map to the right and in fact, the map moves with you as you scroll down the page.
How would this change affect SEO and PPC(SEM)?
For SEO, if your site used to be listed in the Top 10, you would had been pushed further down. In some cases, there can be up to 7 Places Page listings and the organic listings is been reduced to 7 only. If your site had always been at 8-10 position, you could potentially be pushed to the second page.
For PPC, with the Map been moved to the right, it pushes the "Sponsored Links" in the right panel further down by about 4 listings. Worst still, when the user scrolls down the page, the Map covers the Sponsored Links showing only the organic results.
And of course, to beat the game of local search, you can:
1) Make sure you are rank in the top 7 for organic results
2) Get your Place Page ranking in the first 7 in Place Search
3) Make sure that your PPC ads appears in the first four-five listing so that you remain in the first fold of the screen
If you click on this link, you can see that we had been able to rank ourselves well for the keyword "seo singapore".
So if you want to know how we can help you rank well in local search results with the new Place Search, contact us at +65 94500295 or info@advantageseo.net.
A recent report from Nielsen's new Connected Devices Playbook surveys more than 5,000 consumers who already own a tablet computer, eReader, netbook, media player or smartphone – including 400 iPad owners shows that iPad users are more likely to buy online.
We feel that Marketers doing PPC campaigns should look at how they can better channel their funds on AdWords if they would like to target iPad users.
Below is a link to more of the findings:
http://blog.nielsen.com/nielsenwire/consumer/the-connected-devices-age-ipads-kindles-smartphones-and-the-connected-consumer/
If you are keen to know how we can help you achieve better targeting at iPad users, contact AdVantage SEO at +65 9450 0295, or http://www.advantageseo.sg/contact-us
4/07/2010 10:26:00 AM
This is the first in a series of posts about entrepreneurship and the resources that can help 
small businesses
succeed. In the coming weeks, we'll share the inspirational stories of real people — just like you — who've used various Google tools to start up, maintain and grow their businesses. To kick off the series, we're starting with a post about a small business owner's experience with Google AdWords — the program that helped level the marketing field for companies of all sizes. -Ed.
Small businesses are especially close to my heart. When he retired from teaching, my father ran a small art company in Maine, and I saw firsthand how fulfilling — and how difficult — it was for him to realize his dream of running his own business. Unfortunately, his business closed its doors after just a few years. His key challenge: attracting qualified customers.
Many new businesses face similar challenges, but the power of technology can help business owners find the customers they need. Whether you're a fledgling entrepreneur trying to turn your passion into a profit or an established enterprise trying to get to the next level, Internet tools like Google AdWords are the key to being there when customers come looking for you online.
To show what's possible, we invited 53-year-old Jay Berkowitz to share his experience creating a business and using AdWords to help it flourish. Here's what Jay has to say:
Like most first-time parents, my life completely changed when my daughter Hillary was born in 1993. My wife Janet and I decided that one of us should stay at home to care for her while the other continued working full time. Janet kept her engineering job, and I ended up quitting my job as a Wall Street bond analyst to become Mr. Mom.

Later, when Hillary started school, I had more free time. It seemed like the perfect chance to do something I'd always dreamed of: launch my own business and work for myself. I started selling themed plates and lunchboxes at New York City street fairs. Then in 2001, eight-year-old Hillary showed me (her non-tech-savvy dad) how to turn on a computer. That was the beginning of taking the business online, and realizing a whole new world of possibility. Janet and I worked together to build a website,PlatesPlus4Kids.com, and we started advertising online with Google AdWords. Soon, my little project became a full-fledged venture.

By advertising on the Internet, I was able to reach interested customers not only in my area, but all over the country. More and more people found my store through online searches. In no time, I had so many orders that I could no longer keep my inventory of themed cups, plates and lunchboxes on the kitchen table. The stock moved to the den, then the basement, and finally to a warehouse 20 minutes from our house in Little Neck, New York. Over the years, I've also expanded my product line and now offer children's backpacks, umbrellas, flatware, snack containers and sandwich boxes. What started as a hobby now brings in about $500,000 in sales annually.

I only pay when people click on my ad and go to my website, so the cost of marketing is within my means. I increase the budget during the back-to-school season and the holidays (my peak periods) so my ads show above the search results during those times. I've also noticed that customers seem to be in a shopping mood on Mondays and Tuesdays, so I sometimes increase my budget on those days to make sure my ads show up more. Depending on trends, I create new ads to promote different characters and new inventory. For example, now that Yo Gabba Gabba is popular andbaseball season is starting, I'm making adjustments so that those phrases combined with words like "dishes," "placemats" and "cups" trigger my ads. And of course, I have ads that mention items with princesses and superheroes — those are top sellers year-round.


What's really great is that even though my business has expanded over the past seven years, it's still a small family company. Two people work for me at the warehouse, but I work from home. Janet takes pictures of the products and works on the website on the weekends. I've had the freedom to be a hands-on parent to Hillary and the privilege of helping other parents connect with their kids through my store. Certain celebrity parents have found me through my AdWords ads and bought items for their kids.

I consider myself a pretty ordinary guy. When I started PlatesPlus for Kids, I had no idea it would become what it is today. It's heartening to know that by following your gut and putting in a lot of hard work, you can find a fulfilling second career. Or maybe a first one.
Posted by Claire Johnson, Vice President, Online Sales and Operations, Advertising Programs
Source: http://googleblog.blogspot.com/2010/04/it-takes-one-to-show-one-getting.html
Keen to know more about Adwords? Let us tell you more here: PPC Singapore
To find out how you can get yourself more business from Google Adwords immediately, contact us at tel: +65 94500295 or http://www.advantageseo.sg/contact-us
There are quite a few spy tools on the market currently, some more heavily promoted than others. They come in a variety of flavors such as SEO spy tools, PPC spy tools, and some which do both.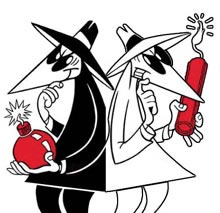 Spy tools can be useful in an SEO and/or a PPC campaign. However, many of these tools essentially try to extrapolate scraped results which can lead to some fairly inaccurate results. Also, these tools occasionally come up with in-house metrics (of which they really don't give you much useful info about how they arrived at the data the present from these "proprietary" metrics") to help try and differentiate their offerings from their competition.
Spy Tool Reviews
There is a much more in-depth review, with examples, up in our members forum. Here, we will do overviews of some of the more popular tools on the market. Specifically, we will be taking a look at:
Value of Spy Tools
The idea that you are missing out on something is a core marketing tactic so even if you are comfortable with one tool chances are you've been tempted to go with another. Keep in mind, from a cost standpoint, the ROI you would take by just finding a few decent keywords to target will likely far outweigh any cost associated with these tools. Your business probably won't collapse if you pick an A minus tool versus an A plus tool and none of these tools are able to make concrete decisions for you. What these tools provide are additional data points for you to consider in your own research.
We hope you'll find these reviews useful. There are perhaps a few other services we missed given how many of these tools as there are and our primary focus on SEO. If these reviews are well received we could also review everything from Quantcast & Alexa right on through to AdGooroo, but we need to know if you would be interested in those types of reviews. If there are any other cool products or services you would like us to review just let us know.
A few disclaimers: some of these services have given us free review accounts, whereas we have paid for some of the others. And some of these tools offer affiliate programs, but all reviews were done without those 2 factors influencing the editorial. Most these reviews do not have affiliate links in them (I think SEM Rush is the only one which does have an affiliate link right now), and Aaron reviewed SEM Rush before they even had a public affiliate program.
Already an SEO Book subscriber?
If you can't make $1,000's from reading those threads then you certainly are not a professional grade SEO.